Welcome to The Dog Project!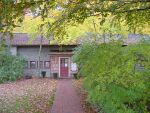 (Click picture to enlarge)
Contents
Our Purpose ... The idea behind The Dog Project
Volunteers ... The heart of The Dog Project
Bow-Ow Fund ... How you can help sick or injured shelter animals
Dog U. ... A remarkable educational adventure for kids
Dogs & People ... Helping each other
Contact Us ... We (and the dogs) would love to hear from you
From The Dogs To You ... A special message
Finding Your Lost Pet ... Practical steps to take
Ending The Need To Kill ... All of us working together to end the need to kill healthy pets; proposed legislation
Team 2012 ... A great challenge, a lot of fun, a chance to be an Olympian
(click on Team 2012 balloon below)
Cold/Hot Dogs... Geothermal, environmental and the golden rule
(click on Cold/Hot Dogs balloon below)
Click on the balloons below to reach these pages.